Planning you're first ever trip or travel itinerary as a savvy can really be overwhelming and time-consuming. Not knowing where to start from, what are the things to consider before you plan that first trip ever, places to choose from, and how to execute your dream into action can definitely drive you insane.
If you are planning a solo trip, a couples trip, a family trip, whatever it is, we will cover the main and the common concerns and aspects of all kinds of travel.
Aim: The aim of this article will be to help you overcome all your battles, We will answer as many questions as we can as we dive deeper into it, we will help you take that decision and make a perfect itinerary as per your requirement. There are loads of real-life experience in forms of examples (Eg) which you might relate to.
1) Intentions Of Travel: This is one of the most important steps when you plan your first travel itinerary. What intent do you want to travel with? This question and its answer will help you filter your choices. When I say intentions, I mean what would you like to take home after the end of your trip. Is it the culture, the adventure, is it a trip just to relax and unwind, is it the landscapes or is it just to experience the nightlife, or just hoping cities more like touch and go to tick the boxes or it could also be multiple things like culture and food and landscapes etc. These options would help you come to a smaller list.
2) Planning on a number of Days and the time of the travel: Once your intentions are clear it is extremely important to consider how many days you want to travel for. Is it 15 days, 1 month, 6 months etc. I have kept this step as the 2nd most important step because it will avoid any disappointments later. Disappointments like the cost. Also, the month you wish to travel can make a huge difference, considering the peak and non-peak season. Eg: the Maldives will be at a premium all year long due to its tropical climate, whereas Brazil will be seasonal and at its premium during the Carnaval.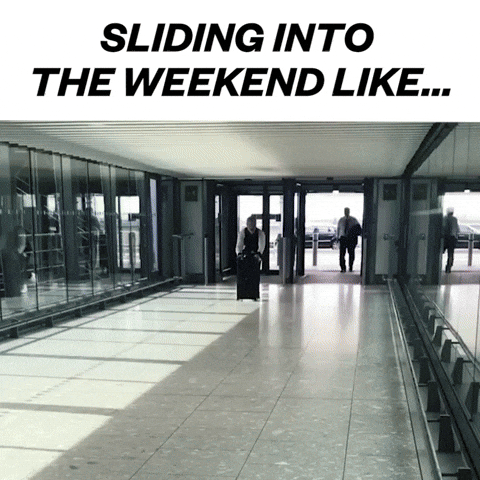 3) Considering the Cost: Now that you know the number of Days and the time of the month to travel, look up for that country's cost of living. I like to keep it simple I like to consider $100-$120/person per day which includes food, drinks, and even stay, to be honest. Eg: stay for a day in the budget hostel or an Airbnb would be a $100/per day that would be $50/person and you still have $50/person for food and drinks. This does not include the activities as they differ on what you do.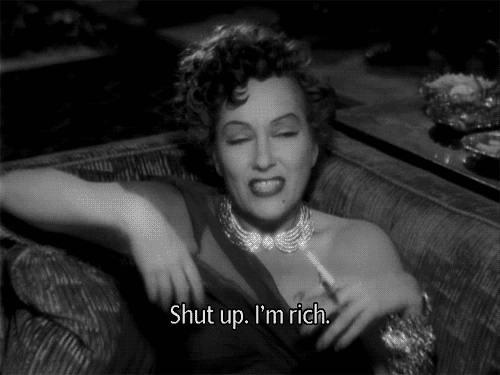 4) Choosing a Destination: Sounds like the important ingredient in planning a trip and it still is number 4 on the list. Well, let me explain, you could choose a destination first, only to realise that you only have 10 days and if you really wanna cover most of it, 10 days is not ideally enough you need a minimum of 15-20 days. Or let's say you had 5 days and you considered the Maldives only to realise that Maldives 5 days all inclusive would go up to $2000- $3000. Get my point? Now that you have made up your decision on your intentions, how many days you would like to travel and the budget, it is now easy to choose a destination based on that. What you did is that you basically filtered your options and you avoided disappointments. It is true, one can never see the whole country in 15 days but, I am sure you are going to agree with me on this, you at least want to cover the important must do's.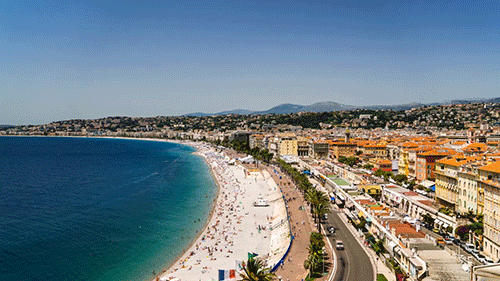 5) Checking the legal Procedures: Once you have chosen the destination, the country you wish to travel, it is extremely important that you lookup for that country's legal requirements.
First will be to confirm if you require to apply for a visa to enter the country or is it visa on arrival. This completely depends on the passport you are travelling.

Eg:

I have an Indian passport I practically need visa's for most of the countries.

Find out how much time does it take for the visa application process and the visa fees. Also, check if you can apply for E-visa or the consulate requires you to submit the passport for visa stamping.

It would be ideal to check if the country requires you to take any kind of vaccinations before you enter. Eg: The Maldives and Kenya require a Yellow Fever vaccination prior arrival.
If you plan to travel for 6 months and above check if you can apply for work while you travel category kind of visa.

Eg:

New Zealand and Australia do have those options for lots of nationalities, who can work while they are travelling.
Check what you can and cannot carry into the country.

Eg:

Not limited to, but any kind of dairy products are not allowed into New Zealand. One cannot carry any kind of plants or plant products in the USA. So please do check the customs and immigration requirement to avoid getting fined or getting your things confiscated.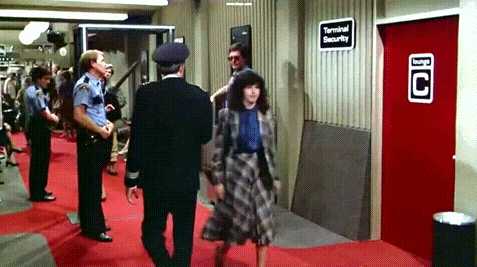 6) Planning the trip: Now that you have sorted the destination and legal requirement it is time to plan on the actual trip. How do you plan to travel after getting into the country? Do you plan to rent a car? Do you plan to go on an organized tour? Do you plan to use public transport? etc.
7) Pros and Cons of all the 3 organized tours road trips and Public Transport:
* Organized Tours Pros:
You do not have to plan anything.

The tour company does the planning for you. You just choose the destination and they handle the rest.

The visa process is also done by the company.

Your stay and transport are covered.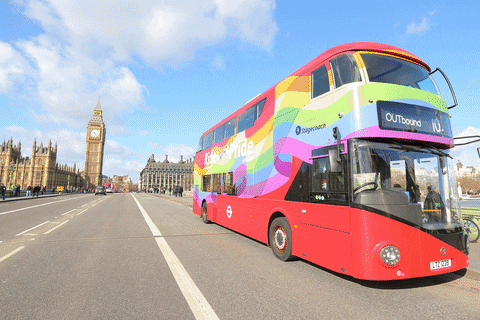 * Organized Tours Cons:
You are bound to follow their itinerary.

Most of their itineraries are touch and go itineraries giving you limited time to enjoy and soak in.

Since it is an organized tour price can be expensive.

The whole trip feels like it has been rushed. Only the highlights have been covered.
* Road Trip Pros:
You Plan your itinerary.

You can stop where ever you like without being rushed.

You can plan and extend your stay if you like a place more than the other.

You can detour depending on local recommendations.

You can choose a scenic drive and maybe a coastal drive on the way back.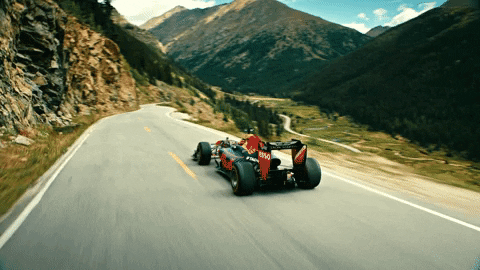 * Road Trip Cons:
Driving through difficult terrain or windy roads.

Long distance or continuous driving can be tiring especially if you have no one to swap with.

Booking your stay at least a day or 2 in advance.

Considering the fuel cost can add to your budget.
* Pros of Public Transport:
It's cheap.

You can travel like a local.

Most countries have day passes or monthly passes which includes both train and bus.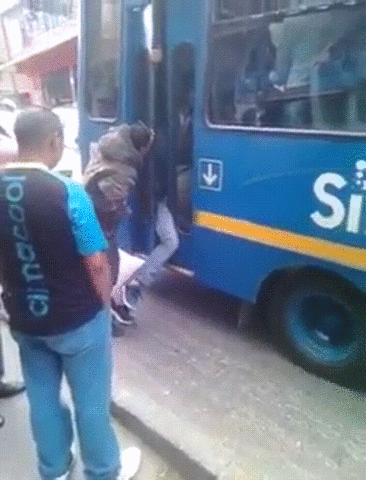 * Cons of Public Transport:
Your travel distance and area could be limited as these public transports would only take you to the popular stops. Especially if you are planning to visit the hidden treasures.

The public transport will save money but would kill more time depending on the accessibility and the network to get from point A to point B.
8) Planning an Itinerary: Once you have decided on the destinations and researched a bit about the country law it is now time to plan the itinerary. You exactly know the number of days, you know your budget, you also have planned whether it's going to be a road trip, or an organized tour or public transport. Look out for articles that will have the premade itinerary see if it suits your budget and the vacation span. Go to google and type Eg: 5 days road trip itinerary Portugal or let's say 3 days trip to Jordan. There are many bloggers who would write articles that are actually their own itinerary. They are the first-hand information that you can receive from a fellow traveller. These itineraries are free to read as they are travel blogs and are quite detailed. You can choose what you like and make one o your own or follow the one in the article as it definitely would be the best one. Save these details or write it down for you to remember when you start your trip.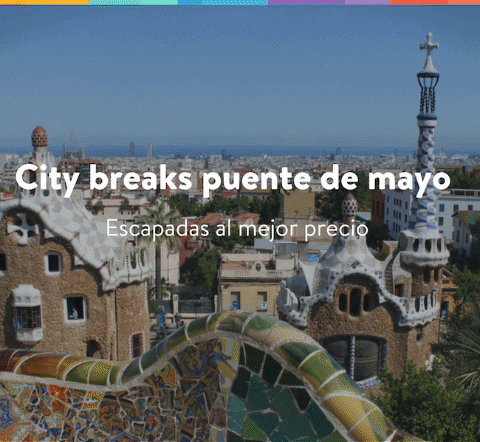 9) Look for Unexplored place: Now, this is only possible if you plan a road trip as you have the leverage to drive anywhere you like, stop anywhere you, please. The charm about unexplored places are, they usually are unpopular among the tourist. That makes the place untouched, not many people around, plenty of picture opportunities, plenty of time to spend in peace. Again look out for articles on google Eg: Unknown places let's say Dubai.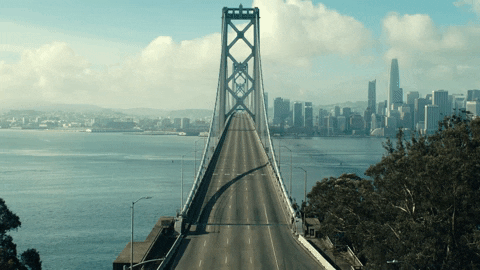 10) Booking your tickets: So, the major decisions of your trip is ready. Now is the time you start looking for tickets. The key is the more in advance you book the cheaper they are. Especially if your trip is on the peak season. Airlines do come out with special offers during festive seasons if you have miles use your miles. If you are a first-time flyer ensure to enrol in the airline's loyalty programme or frequent flyer programs to avail of facilities in your future travels.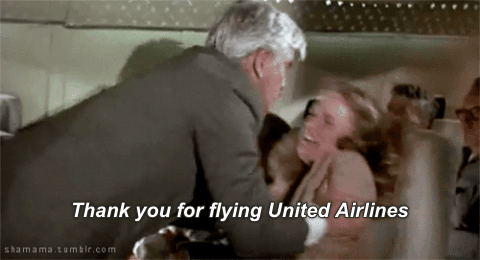 11) Getting a Travel Insurance: This is highly important when you are travelling. This ensures your safety while you are aboard. Yes! It is important we think positive but travel insurance is must not only for health reason but, also, lots of countries do ask for travel insurance at the time of visa application. Eg: I have met a lot of fellow travellers who have broken a leg while riding a motorcycle in Thailand or have severely injured themselves during surfing, diving, or cliff diving. Moments like these trust me you will thank your stars to have travel insurance.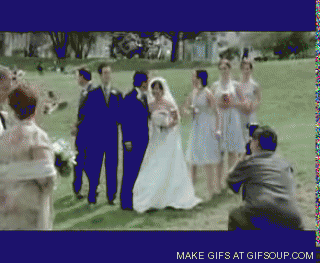 12) Knowing the airline law: Once you have booked your tickets with the airline be sure to read the most important part of your tickets the terms and conditions section which is majorly neglected by most travellers and hence end up getting disappointed. Eg: Each airline has different T&C's especially in regards to baggage weight. Then there are local safety rules like do not carry lighters in the hand luggage or power banks in checked-in luggage etc. If you need to carry any medical equipment's like nebulizer for kids or CPAP machines or if you are expecting a baby you would require your treating doctor's certificate advising you are fit to fly. Keeping these things in mind can avoid major disappointments and may also save you a lot of money if planned in advance.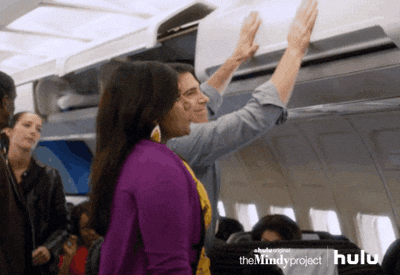 13) Booking your stay: Once you have managed your insurance and travel tickets now is the time to look for options for your stay. There are many booking sites like Airbnb or Agoda or booking.com that can give you plenty of options. I would suggest you, at least book for the first couple of days if you are unsure of how you wanna carry on with your itinerary. The only flip side of this is you have to plan a day ahead, book a day ahead. If they are hostels chances are you might get a bunk but if you are looking for a budget stay this can be a bit stressful. You do not want to be in a foreign country without sorting out your stay. Also when you look for options look for the reviews look for the location of the hotel. If the stay per night is cheap there must be some reason. Eg: City Centre is 15km away. Or the hotel reviews are 1 *. The distance of the hotel will matter if renting a car is not your plan. Driving to the city in the traffic could take a lot of your time. Rather have something nearby and save time.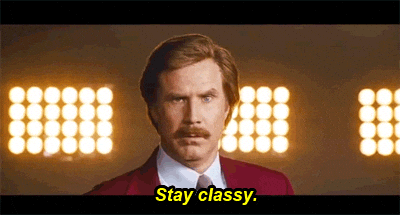 14) Book your Car: This is only applicable if you are planning a road trip. Or if you are planning your road trip on an RV first time there are things to know before you book your first RV. Booking a car in advance will get you a cheaper price. Definitely, manual cars are more fuel efficient than the automatic ones but, if you are like me that prefers or can only drive an automatic then, that leaves you no choice. My strong suggestion would be to go with full car insurance. That means if anything happens to the car you are entitled to only pay a minimal amount and full car insurance also gives leverage of 24-hour helpline. Eg: my colleague's car broke down in the middle of nowhere in the US and, he had his car replaced within 2 hours from the place they were stuck. The car rentals drove to their location with a new car.
Also, an important thing to bear in mind would be to consider good car rentals like Hertz as their payment plans are very transparent. Local car rental companies are definitely cheaper but be rest assured you will have some hidden charges charged on your credit card without any authorization and no receipt. After 2 months I was charged $1300 from the car rentals in Santiago claiming that there were car damage and a traffic fine. No receipts were mailed. After fighting for 2 days, they agreed to charge $600 as we had full car insurance. If you also look at their pickup drop of timings they are not as comfortable as Hertz which is 24 hours. These are a few things to consider before you book your car.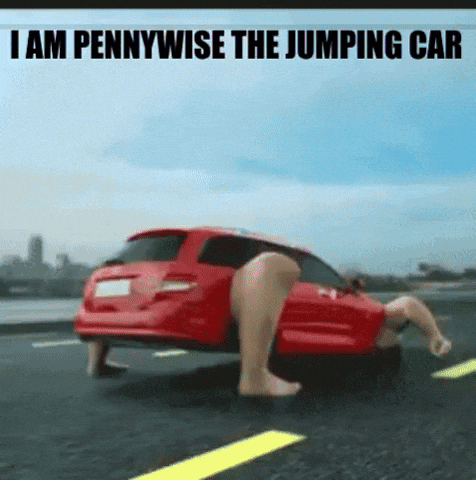 15) Booking your Activities: This is as important as booking a flight ticket. If you plan to do a lot of popular activities. Eg: Helicopter tour in Grand Canyon. This requires at least a week advance bookings. Or if you are planning for a Volcanic tour in NZ which includes a cruise to get to the White Island requires at least a few days prior booking.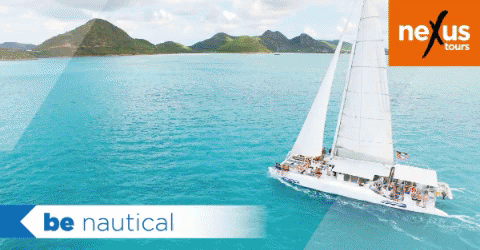 16) Pack your Bags: The day has come when you execute your plan. Excited!!! Start packing your bags. Remember all the things that you learnt from the Country Law and Airline law section. Pack accordingly to avoid the embarrassment of opening your bags at the airport either to balance your baggage weight or to avoid getting your things confiscated. Trust me it is not funny. It will stress you out then. Pack accordingly. Nowadays a lot of countries host coin laundries. So pack keeping that in mind. If your travel is for 2 weeks you do not have to have 14 T-shirts and 5 Denims. Maybe in a week, you can use the coin laundry which washes and dries your clothes in a minimum of US $8. Meanwhile, you can go walk around in the city or have lunch and your clothes are clean and fresh.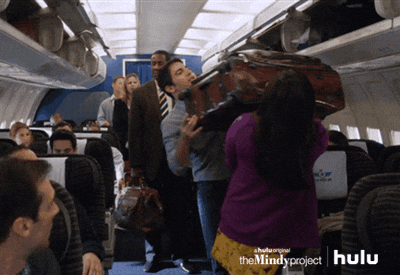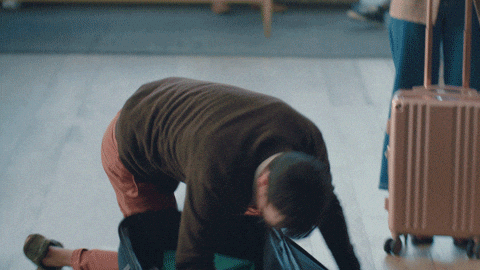 17) Essentials to Carry: Important things you MUST carry. Carry your passport, Visas and flight tickets. Carry your camera, camera charger, memory card and the battery. My 7 days in Sicily we had the camera we had the charger but we did not have the battery. Funny right. Thank god for the phones. Carry a phone charger. If you plan to drive, the suggestion would be to buy a local sim card after you arrive at your destination. Avail of the data plan that you can use a GPS and call in an emergency. Carry all your credit cards and Debit cards. Please split the location of the cards just in case you lose your wallet you do not want to be in a situation with no cards at all. Eg: I flew with a fellow customer who had forgotten his wallet at the airport security and all his important cards and driving licence was in that. He only realized it a few hours after take-off. Too late. So learn from other peoples mistake pack your credit cards in a different location if you travelling with someone give one or 2 cards to keep in their wallet and vice versa. Carry your driving licence. Carry all your bookings. It is all digital so ensure you have access to your emails. Ensure to carry good footwear bear in mind you might be walking a lot and there is nothing more comfortable than good footwear. Depending on the country of the visit and the time of travel suitable clothing. Eg: Warm clothes for winter.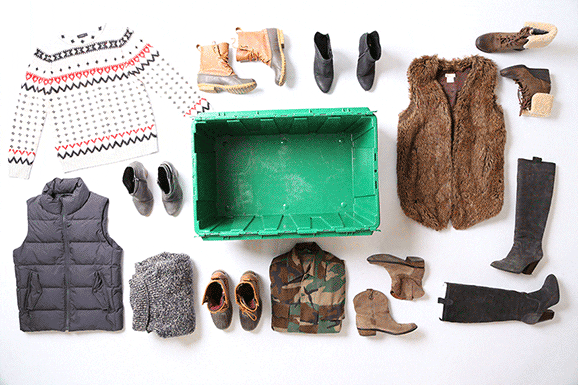 These are the few important pointers to keep in mind and consider when you plan your itinerary first time or any time when you travel. Hope you find them useful and helpful. Let me know how did the planning process go. Stressful or easy or fun. Did you feel it was stressful but you learnt a lot in the planning stage and that got you excited? Well, whatever it is I do hope it is fun and fruitful. Enjoy your trip and safe travels.
LIKE IT PIN IT.
---